I knew this was coming.
We had a friend over for dinner and it was an absolutely wonderful evening. Great food, conversation and perhaps a wee bit too much alcohol.
I woke up yesterday with a lovely hangover. The world felt like a black and white television with the sound turned off.
And then I binge watched Ozark.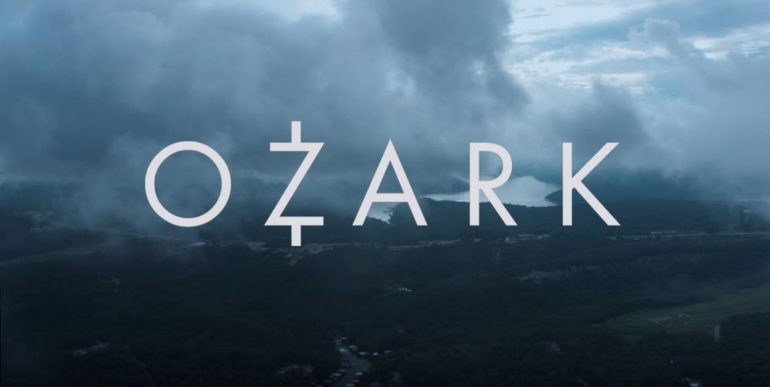 The Ozarks is an area in the USA (lakes, mountains, woods, hills, swamps), in Missouri.
Jason Bateman and Laura Linney are a well to do married couple w/ kids. There is a reason they are well to do. They launder huge amounts of money for Mexican drug cartels. An important cartel figure suspects money is being skimmed so all are killed except Jason's character, Mike. He offers to go to the Ozarks, set up shop there. He'll launder some money as a trial-run (8 million) and then – he claims – he can wash 500 million there easily. He lives and moves his family to the Ozarks. He buys some property: a house, a restaurant, a dock with gas for boats on the lake and a stripclub and begins washing cash. His taking over the stripclub puts him into a conflict with another group of criminals who reside in the Ozarks: Missouri mountain men growing poppy to make opium paste for heroin processing. Problems ensue.
Ozark is absolutely wonderful. Ten (10) glorious 1 hour episodes. Great production, terrific storyline and plot development. Great, moody music. The acting and dialogue is terrific. Both Laura Linney and Jason Bateman are just fantastic (as are many others). I'd never heard of the Ozarks, but the area looks amazing. It's just dense, hillside terrain w/ forests everywhere on these lakes. It's gorgeous.
There is a trailer here.
And you can watch the entire show in full HD here.