Good morning all.
I've been meaning to post up this great new series I watched.
I wanted to post it up earlier this year, during winter, since it takes place in some dead cold remote place in Canada.
I miserably failed at that.
And there is a good reason for that.
The show was simply too depressing and gruesome to get through. It took me months, since I couldn't stomach more than one (1) episode per month.
Cardinal is a detective. He used to work in the city, but moved to the countryside. Some place cold and remote in Canada. He does burglaries and stolen cars mostly. Two dead bodies are found, both young people, tortured. One is from an old case he used to work. They now suspect a serial killer and he's back on the case. He gets a female partner called Delorme (who has a lovely accent). She is not just there to work the case with him; she is also there to investigate him. Cardinal is suspected of being paid by some high level drugdealer. The two of them do form a bond of sorts. Through solid detective work they manage to pick up the trail of the perpetrator, identify the killer and go in hot pursuit.
The show is lovely. Great music, lovely suspense, wonderful acting and dialogue.
It does contain some truly gruesome scenes (not gore) that I found very hard to stomach.
Not suited for children in any way shape or form.
The show is six (6), one hour long episodes.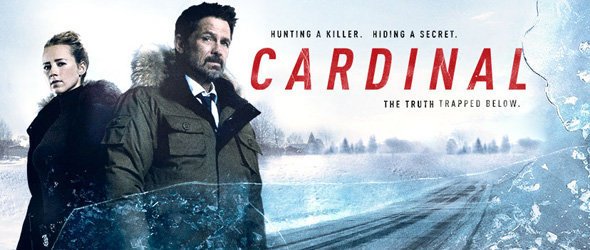 There is a trailer here.
You can find the entire show here, in full HD.
Please check out our 

notifications

 page when using movie links on this website.